A Letter to His Kindergarten Teacher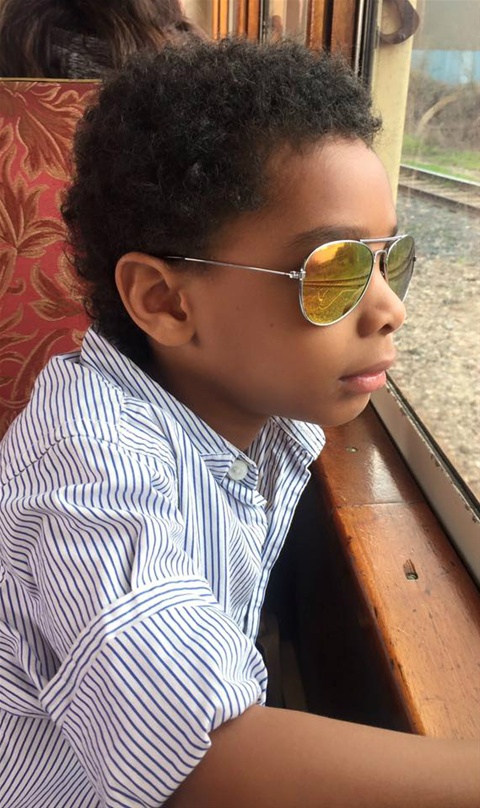 Dear Kindergarten Teacher:
Tomorrow his world is changing. Tomorrow my world is changing. Today, in his eyes, I am the most magical person on the planet. I have shown him the moon and the stars. I have taught him songs to sing when he misses me. I have captured snakes to share with him. I have taught him how to plant a garden. I read books to him in funny voices and then he makes me read them to him again using my "real mommy voice." I have taught him how to cook. (not on a plastic stove with plastic vegetables, on MY STOVE using real knives and real food.) He writes songs and poems and I video every single one of them so that we can play them over and over, reveling together in his awesomeness. I hold him and hug him any time he feels like he needs to be close to me. I fix all of his problems and kiss all of his ouchies. He makes me laugh and he giggles at me all of the time.
He is an interesting little kid. He thinks big but is content at home. He likes to run but loves to snuggle. He knows all of the words to all of the songs on the radio. (He says that Taylor Swift's music makes his ears bleed.) He says his best friend is his daddy and loves his sissy with his whole heart. He asks questions that he wants real answers to and is never content with answers when he knows they aren't true. He pushes all boundaries. He is loud and full of energy. He will make you want to kill him. He will make you question if he's had any actual adult guidance whatsoever. (I assure you he has) Some days you will question whether or not he's only five. Some days you will question if he is still three. When he gets nervous, he kind of acts like a jerk. You should know that most of the time, when he's acting out, he really just needs a hug. In life thus far, he has a tendency to be more like a salmon swimming against the current and less like little lamb following the flock.
I hope that you embrace him. I hope that you can see the sweetness in those big brown eyes and his captivating smile. I hope that you can continue the fine balancing act I have been performing between shaping his spirit and not breaking it. You see, tomorrow and for five days a week for the next 9 months, you will be spending more time with him than me. You will ever so quietly slip into the "top spot" in his life. He will find you to be beautiful and amazing. He will slip and call me by your name when he's at home. You will teach him how to read and to do math, things that I am not capable of teaching him, but things that will shape his future and give him the tools he needs to be successful in life. For this, I thank you.
Tomorrow his world is changing. Tomorrow my world is changing. In the blink of an eye, my baby will grow into a young man. Tomorrow he will begin this journey with you, but to me, he will always be my little boy.
Sincerely,
His Mommy